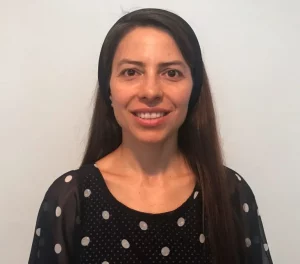 Ileana-Ina Kopjar (Hrișcă) served as the Executive Director of the Romanian Centre of Cross-Cultural Studies (CRST) from Constanta, Romania for fifteen years (2007-2022). In April 2022 she married Christian Kopjar, a German missionary who served in Liberia for more than ten years.
They moved to Liberia in January 2022, and currently they are leading a Youth With A Mission base in Margibi county. Besides this, Christian and Ina and are appointed by APME as the regional coordinators for the APME missionaries who serve in Africa. Ileana joined the APME Board of Directors in 2019, and currently serves as the External Secretary of APME.
In 2015 Ileana earned an MA in Missional Leadership, and currently she is pursuing a PhD in Intercultural Studies. Ileana's passion is to see the Kingdom of God extended throughout nations as young believers are committing their lives to take the gospel where it is least preached.
She grew up in a lovely Christian family, enjoying the mentorship of her parents, the fellowship of her two brothers and six sisters, while her home church offered her a solid spiritual formation! Friends and family call her INA.