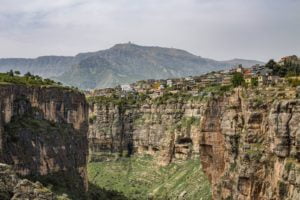 Sami and Larisa with their daughters, Emanuela and Elisa, are sent in missions by a small church in Timiș county, Maranata Pentecostal Church Diniaș.
The two entrusted their lives to God in their teen age and were baptized when they were 17. In 2013 they met and shortly after their marriage in 2015, God revealed to them the calling to foreing mission after taking Kairos course. After the training received in the Romanian Centre of Cross-Cultural Studies, God guided them to the Kurd people om the Middle East.
From 2017, they moved to the Middle East where with indigenous church they are involved in evangelism, disciple making, and counseling.
Donate