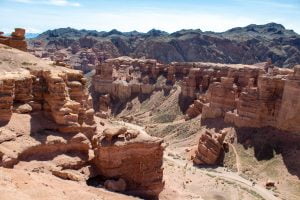 Ramir and Mariam with their daughter, Amina, are sent by Farul Church from Constanța in partnership with OM.
Mariam, the only believer in her family and in her village, turned to God during highschool through a family of believers from Galați by whom she was taken in lodgers. A couple of pensioners were light for her so that later the light of Jesus would reach through her till the ends of the earth. Ramir comes from a Tartar Muslim Communist family and received the Good News after it was preached by the South-Korean missionaries.
They serve in a Central Asian country starting from 2007 being involved in church planting, in evangelizing street people, in sport evangelism, Ramir using his teacher abilities. In the local church, Ramir preaches and Mariam works with the women.
Donate
Missionaries in Asia