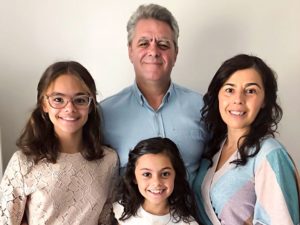 Ştefan and Ioana, along with their two daughters, are sent by Muntele Sionului Pentecostal Church from Aleşd, Bihor county.
Ştefan served as Catholic priest when God searched him, was born again, and became a disciple of Jesus.
Ioana, biology teacher in a college in Baia Mare, gets to know God after an invitation of the students to an evangelistic event.
They started the missionary journey in 2010 serving 2 years in El Salvador and from the end of 2012 they are living in a Western Europe country.
They are engaged in evangelism and discipling members of more than 20 ethnic groups; developing Simply Mobilizing national team and serving the local church with the resources of mobilization for Harvest, and also forming prayer groups focuses on reaching ethnic groups.
Donate
Missionaries in Europe