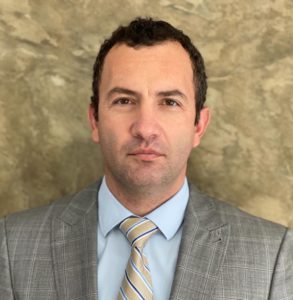 Adrian Vasile Bucur was born in Turda in October 1978 in a modest family of believers, being the second child out of 6 and the first boy in the family.
He attended Alfa and Omega Church in Turda where in April 1997 he was baptized. In the autumn of the same year, he was baptized in the Holy Spirit in a prayer meeting of the church.
After finishing the army service, he went abroad and married Paula and together they have three children: Nicolas, Michael, and Amina.
They attended the church in Coslada, Madrid, from the beginning of its formation and in February 2008, after a short visit in UK, they decided to move with the family in London.
In March 2010, from the prayer group gathering in their house, a church was founded in which he was elected as leader. In 2013 he was ordained as deacon, in 2016 as elder, and in 2019 as pastor.
Living among foreigners, God stirred in him a fire for the unsaved who have no easy access to the Gospel and because of this he travelled in several countries being personally involved in church planting projects.
Currently he is the pastor of Alfa and Omega Church in London and, in UK, he is part of the North-West territorial community of Pentecostal Denomination from Romania.