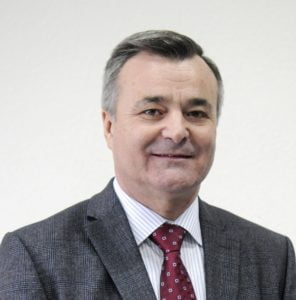 Alexandru Miaun was born on the 19th of October 1964 in Corjeuți, Briceni, in Republic of Moldova.
He received Christ as Lord and Savior at the end of 1984 and in 1990 he started being involved in the evangelistic activity with the group of ministers from Maranata Church, Corjeuți.
In 1994 he started planning Emanuel Church in Viișoara and became its leader. In 1995 he was ordained as evangelist deacon.
In March 2000 he was ordained as pastor and became part of the Regional Committee as coordinator for Evangelism and Mission for the North area of the country.
At the end of 2002 he was invited by the leadership of Pentecostal Churches Union in Chișinău to form and coordinate Evangelism and Mission department in the whole country.
In 2003 he was selected as member of the Union Council being the coordinator of Evangelism and Mission department.
In December 2004 he started ministering as pastor of Elim Church, new planted church.
He is married to Valentina and they have four children and two grandchildren.