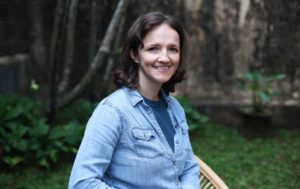 Candace is sent by Limanuri Bune Church from Berga, Spain, in partnership with Betel Church from Târgu Mureș and she serves in South-East Asia from 2017.
She understood God's calling in 2013 after a short term mission trip. Then for 2 years she prepared herself in the Romanian Centre of Cross-Cultural Studies.
Candace is involved in orphanages, discipling students and local church people, teaching English, and leading the worship team in the local church.
Through these ministries she is in contact with people of different religions and in these contexts she can share God's love.
Donate
Missionary in Asia