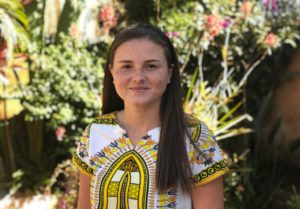 Denisa is sent on missions by the Betel Pentecostal Church from Arad.
When she was 14, she realized her need to have a personal relationship with God and at the age of 16, she got baptized and from that point on she started serving the church as Children Bible teacher and singing in the youth group.
Although the desire to be a missionary was in her heart from her childhood and persisted, she got her specific calling when she was 23 years old, after attending the Kairos course.
She attended the courses of the Romanian Centre of Cross-Cultural Studies and at present she is engaged in children evangelism and education, and in the medical field.
Donate
Missionary in Africa