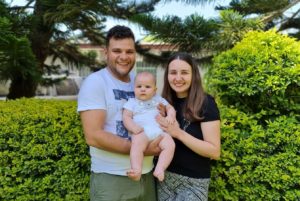 Marius and Luiza are sent on foreign mission by Sfânta Treime Church, Bistrița & by Betania Church, Deva.
They felt the guidance of God to serve in Ethiopia in 2015 without knowing about each other. Starting from then, Marius served there as a long term missionary and God was faithful and helped him to learn the language, adapt to the Ethiopian culture, and become an habesa (Ethiopian) in just two years.
During this time, Luiza attended the courses of the Romanian Centre of Cross-Cultural Studies. At the end of 2018 they got married and their ministry continues together.
They are engaged especially in projects of training the Ethiopian believers to be part of the Plentiful Harvest. Also, another area of their ministry is evangelism, church planting, and children ministry.
Donate
Missionaries in Africa