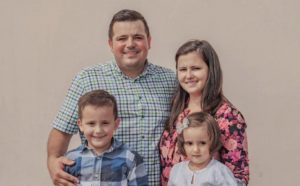 Nicuşor and Debora, along with their children, Levi and Abigail, are sent on the mission field by Speranţa Pentecostal Church from Oradea.
Nicuşor was born again during highschool and received from God the passion to share the Gospel to the lost. He attended the courses of the Romanian Center of Cross-Cultural Studies and from 2011 he has served in Macedonia among the Albanians Muslims.
Debora received the calling to dedicate her life to missions when she was 16.
As a family they are engaged in evangelism and church planting, Christian education, and ministry among refugees.
Donate
Missionaries in Europe