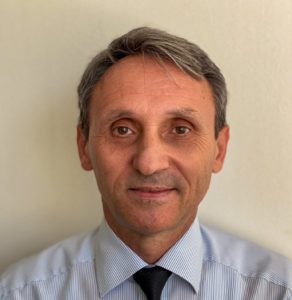 Emil Meștereagă is married to Nicoleta and together they have two daughters, Andreea and Laura.
He is graduate in Pentecostal Theology from Pentecostal Theological Institute. He is university lecturer in the Pentecostal Theological Institute, Applied Theology department, currently the main teacher of the course "Missions and Missionary Formation". Also, he is the students' pastor and coordinator of pastoral practice of ITPB students.
Emil serves as pastor of Vestea Bună Pentecostal Church in Bucharest and vice-president of Bucharest Pentecostal Regional Community. He is founding member of the Romanian Pentecostal Agency for Foreign Mission, he lectured at Romiscon and at regional and local mission conferences of Pentecostal churches in Romania and diaspora.
Interested in involving the Church in fulfilling the Great Commandment, he travelled in short term cross-cultural visits to India, Nepal, Turkey, North Africa etc. and realized the need for sharing the Gospel to the people in these countries and also that Pentecostal Romanians from churches in Romania and diaspora are a great resource in fulfilling this commission.