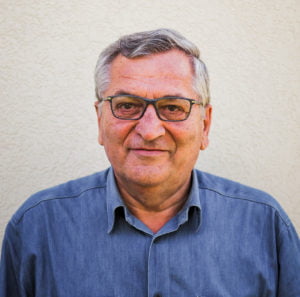 Iacob Berghianu is graduate in Economic Sciences from Cluj-Napoca Babeș-Bolyai University and graduate from Bucharest Pentecostal Theological Institute and Leadership Bible Institute of Prison Fellowship International, organization affiliated O.N.U.
Constant promoter of evangelism and missions, he served in Prison Fellowship Romania as North regional director, then as first coordinator of Evangelism and Mission Department of Pentecostal Christian Denomination, being part of the National Church Council.
For more than 13 years he has been part of Credo TV board of directors, being the producer of two TV broadcasting: "Knowing Him" and "Answers for Life".
He became member of APME board of directors in 2008.
In this position, he visited the agency's missionaries in India, Egypt, and Ethiopia. From February 2019, he took the responsibility as APME coordinator for Sub-Saharan Africa, visiting Mozambique in this position. He is married to Anemarie, has six children, all married, and nine grandchildren.