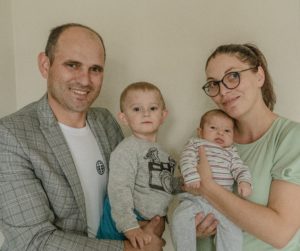 Ergys and Emanuela are sent on mission by Pentecostal Church from Mizil, Prahova county.
Emanuela understood the calling to go and serve other nations during a mission conference in Braşov. After graduating from highschool, she attended the courses of the Romanian Center of Cross-Cultural Studies and from 2016 she has served in Albania along with the team there.
Ergys belongs to a Muslim family. Following a teen camp and meeting the teens in his birth town, he accepted Jesus as Lord and Savior of his life. In 2019 he finished the Bible College from Tirana and served in the church from Bathore.
Ergys and Emanuela met on the mission field and in October 2019 they got married and they continued the ministry together. As a family they are involved in youth and teen ministry and in leading a home fellowship group.
Donate
Missionaries in Europe