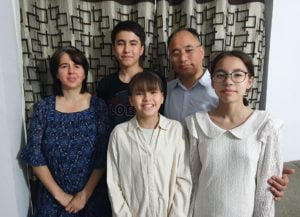 Maria is sent in mission by the Golgota Church and Filadelfia Church from Târgu Jiu in partnership with SPMCR.
The calling to missions came gradually during her studies in the East European Bible College and culminated with the first mission trip when God reconfirmed her calling and she dedicated herself to long term ministry serving in a South Asian country.
She met Jonathan on the mission field, got married, and they have 3 children: Se Hui, Linda, and Judith.
Starting from 1998 she is involved with her husband in church planting and also in social ministry in poor and underprivileged communities. The ministry developed over time and includes: Agape houses where orphans and children from underprivileged families are raised, teaching the slum children in an after-school program, 5 tailor shops for women, and other projects.
Donate
Missionaries in Asia